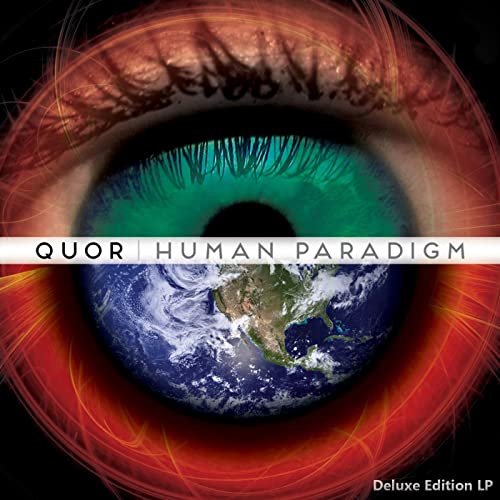 Human Paradigm (Deluxe Edition LP)
Human Paradigm
(9-Song Digital Download) 

Includes EP "We Are Going To Be Awesome"
Written and produced by QUOR Music
Engineered and Mixed by Dan Whittemore
Mastering by Pete Lyman (Infrasonic Sound)
What is QUOR? Something you should hear. A loud difference of styles and dynamics that follow no rules of the metal / rock / punk genres, but stands as a whole; Rock n Roll. Every song is an epic ride, a storied tale. Subtle and furious in groove; hooked for days in melody equals goosebumps. Will you find yourself uttering a line or two caught deep inside your head? Where will it take you? The answer is yours but the outcome always remains the same. By listening to QUOR, you will arrive into awesomeness. Bold, but true.